Ticket Information
Please note that VIFF Centre is a licensed venue, all attendees must be aged 19+
Box Office Hours
Open 30 minutes before the first screening of the day and is located at the VIFF Centre, 1181 Seymour St.
Box Office Helpline
Phone: (604) 683-3456
Email: [email protected]
Our Box Office Helpline is staffed Monday-Friday, 12-5 pm (plus special event coverage).
We recommend that you purchase tickets online (viff.org) in advance when possible.
In the case that the advance tickets are not entirely sold out, the remaining tickets will be available for purchase in-person at the Box Office before each screening.
In-Cinema Tickets
Regular Price 

VIFF+
VIFF+ Premium & U25
Adult

$15

 

 $12

 $10

Senior
$13
 $12
 $10
Student

$10

 

Accessible

$10

 

Group Rate (for groups of 10 or more)

$12

 

Double Bill**

$25

 
*Prices above do not include GST.
**Double bill tickets are available in person on the day of the screening only.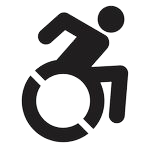 Become a VIFF+ Member
Join the best film club in town!
VIFF+ Members get the red carpet treatment at VIFF all year-round. Memberships start at $39 for a year and benefits include:
Discounts on tickets all year
Free 'Bring a Friend' tickets
Popcorn vouchers
Great discounts on festival ticket packages and passes
Invitations to free and sneak preview screenings
If a screening has sold out of advance tickets, there may be some tickets that become available at the door just before the screening starts (returned tickets, unused complimentary tickets, etc.).
If you're in the Standby line when a show is being admitted, our front-of-house team will do their best to find a seat for you, but this is not guaranteed. To be fair to anyone in line, we can only sell one standby ticket per person.
We understand that sometimes you book a ticket and plans change! VIFF has a customer-friendly refund and exchange policy to ensure you can book to see a film with us with confidence.
If you've booked for the wrong date/time, we're happy to exchange your ticket free of charge to another screening – just please give us some advance warning! Any exchanges on tickets for films that have already screened are decided on a case by case basis.
If you need to totally cancel your ticket we will be able to provide you with a full refund and hope that you'll book again in the future.
We can't refund tickets if they have been used unless there are extenuating circumstances or in case of technical failure during the screening – feel free to contact our customer service team to discuss.
Indigenous & Community Access
Free Admission to all self-identifying Indigenous Peoples
VIFF offers a limited number of complimentary tickets per screening to anyone who self-identifies as Indigenous. You can book your ticket at the Box Office or by calling the Box Office Helpline (604) 683-3456 (Hours: Monday-Friday Noon-5pm).
VIFF's policy to offer complimentary admission to Indigenous peoples is informed by the spirit of the United Nations Declaration on the Rights of Indigenous Peoples. This declaration recognizes the rights of Indigenous peoples to maintain, control, protect and develop their cultural heritage and traditional cultural expressions. VIFF screens many films containing representation of Indigenous cultural heritage and stories spoken directly by First Nations, Métis, or Inuit filmmakers and artists.
VIFF's admission policy is one way to acknowledge this unique relationship with Indigenous peoples and to demonstrate our recognition and respect through our actions.
Community Access Tickets
Each year, VIFF provides complimentary Community Access tickets to a variety of organizations that work with individuals who face barriers to attending film screenings at VIFF Centre or during the Festival.
Ticket Donation Requests
Looking for ticket donations to use for your event or fundraiser? Please fill out our ticket donation request form on our Donation Requests page. Donation requests will be accepted from November 1st to July 31st.  We are unable to process donation requests between August 1st and October 31st.